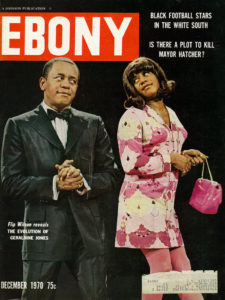 As we entered the 70's, variety shows were stronger than ever. The Flip Wilson Show was one of my mom's favorites. It was interesting that high-voltage Flip Wilson could host a show that my very conservative mother found entertaining. How conservative? She refused to watch Dean Martin or Johnny Carson because of their suggestive jokes.
The 70's became known as the decade of disco, but variety shows also hit their peak then. For instance, among the celebrities hosting them that decade were the Carpenters, Tony Orlando and Dawn, Glen Campbell, the Captain and Tenille, Donny and Marie Osmond, Olivia Newton-John, Bobby Darin, Lynda Carter, Mac Davis, and Sha-Na-Na, among many others.
Indeed, it seemed that the natural progression after initially becoming a celebrity, or perhaps after seeing your star status begin to flicker just a bit, was to land a variety show.
As the 70's drew to a close, the variety show was still a tried and true format. Barbara Mandrell, who was country when country wasn't cool, had a hot series that began in 1980. It was followed by similar offerings by Larry Gatlin and the Gatlin Brothers, and Dolly Parton. But when Dolly was introduced in 1987, it was the end of an era. The variety show had died a sudden death during the Brat Pack era of the 80's.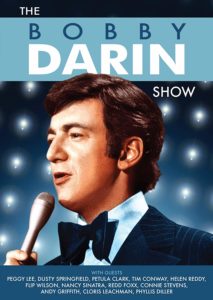 What the heck happened, anyway? Why would a format that had proven successful since TV's infancy, indeed, since RADIO's infancy, suddenly go belly-up?
Some blame MTV. According to that theory, the ready availability of music videos simply caused audiences to lose interest in watching variety shows that gave their viewers intermittent musical interludes.
I don't buy that. My own take is that cable TV in general was the culprit. A variety show was a hodgepodge of entertainment in a neat one-hour package. It was a must when there were three channels to watch on television. But when WTBS and ESPN showed up on people's cable packages in the late 70's, it was the initial death knell for variety shows. Within ten years, we could watch anything we wanted 24 hours a day. Network TV shows became much more focused in a desperate attempt to hold on to their audiences. Thus, today, primetime network TV is largely ignored by those who aren't into crime dramas, medical dramas, or reality TV. Even sitcoms have nosedived in their numbers.
But go back to our youth, when the Big Three networks reigned supreme, and you could count on finding a variety show on any channel any night of the week.