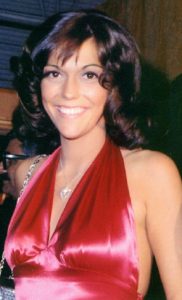 Not many knew what anorexia nervosa was back in 1970. However, everyone was aware of what an angel's voice sounded like.
That was the year Carpenters released their second album, Close to You. Two gold record hits sprang from the release, the title track and We've Only Just Begun.
Indeed, things had only just begun for the brother-sister duo. Before the dark days of disco would change the public's fickle tastes, Karen's sweet voice would be a staple of both AM and FM airplay, and she would also be heard on frequent television appearances (including The Carpenter's own variety show).
But sadly, Karen isn't remembered so much for her golden pipes, but for her falling victim to a disease few were aware of before she thrust it into the limelight with lots of help from trashy tabloids in particular and the media in general.
Karen and Richard grew up listening to their father's records, and thus learned as children to appreciate the music of Patti Page, Spike Jones, and Les Paul and Mary Ford. Older brother Richard began showing signs of musical talent, and in 1963, when Karen was thirteen, dad Harold moved the family to Downey, California, in part because he hated the cold winters of Connecticut, and also to give Richard a better chance at becoming a professional musician.
Tomboy Karen thrived in Southern California. She too enjoyed music, and soon was practicing the drums every chance that she had. Drumming came naturally to her, and she became an excellent musician in her own right.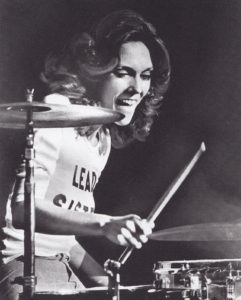 In 1964, Richard formed the Richard Carpenter Trio, with his sister and a tuba and bass player friend named Wes Jacobs. They played local gigs for wedding and dances and found their love of music increasing daily. They also won a Battle of the Bands at the Hollywood Bowl.
As the 60's wore on, Karen and Richard eventually parted ways with Jacobs and pressed on as a duo. They began using overdubbing in their makeshift studio to make the group sound bigger, and a demo tape made it all the way into Herb Alpert's possession.
In April 1969, Herb's A&M Records signed up "Carpenters" (no "the") to a contract. Their first album, Ticket to Ride, was a modest success, but their smash second album placed them permanently into the history of popular music.
Karen and Richard both disliked their sugary-sweet reputations, but not so much as to go out and party till they puked. They also gave much creative control of their music to A&M in the contract that they signed, and while this did eventually result in sixteen consecutive Top Twenty hits, it also meant that they recorded a lot of what they considered dreck. Karen was also unhappy with being forced to sing standing up at public appearances, preventing her from playing her beloved drums.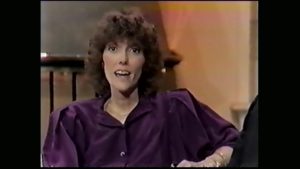 Karen had once gone on a diet to lose nearly 25 pounds when she was seventeen, and continued to obsess about her weight throughout the rest of her life. As the popularity of the group began to wane in the mid 1970's, she lost control of her obsession and began starving herself.
Her preferred method was crash dieting. She would gain some weight back, then starve herself again. Such a regimen is tough on one's body, particularly the heart. When she died in 1983, it was shortly after gaining back thirty pounds. While good for her physique, it was more than her weakened heart could handle. She died of cardiac arrest at her parents' home.
Sadly, Karen had planned to publicly share her victory over anorexia nervosa and become a spokesperson in making people more aware of the disease, but her untimely death prevented her from doing so. Yet, with her passing, she still accomplished part of her goal.
Karen's name became synonymous with anorexia, and after her death, a lot more media attention was given the ailment. Today, signs of anorexia are often spotted early by people who are much more aware of the warning signs. When Karen first began her unhealthy dieting ritual, it took a long time for her condition to be diagnosed. Today, thanks to this sweet-voiced singer, untold numbers of anorexics who might otherwise succumb are being helped to recover from their illnesses.