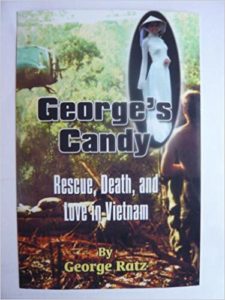 For Baby Boomers, one of the most pervasive memories we all have is the Vietnam war. During the 60's, not a night went by without the nightly news telling us the latest figures on deaths on both sides of the conflict, as well as showing us images of Huey helicopters flying across jungles firing away (and getting fired upon in return).
For a time after it all came to a halt in 1975, we just wanted to forget about it. Soon, however, books started appearing on the shelves, closely followed by movies that presented the war to us in the form of incidents recalled by its participants.
The quality of these offerings has been overall very high, if not extremely graphic.
Let's face it: the war was one of the most harrowing things ever experienced by participants on either side, and it was common for a soldier's daily life to involve bodies blown apart, the deaths of civilians, horrifying flashbacks, and escape through drugs.
Thus, these are the things which are commonly highlighted in works like The Deer Hunter, Platoon, and Apocalypse Now.
But what if you could receive a clear picture of the war's horrors, as well as necessary covert missions afterwards, that skips most of the graphical descriptions? In fact, to use a simile that should hit home with most of us, what if there was a book out there that our own dear mothers would enjoy?
Well, if your mom was like mine, no prude, but no fan of gratuitous profanity, sex, or gore either, then the subject of today's Boomer review would be one that both of you could enjoy.
The book is called George's Candy. It's a first-person account of a marine who found employment with the CIA after his hitch was up. And it's a great read, I recommend you have a look.
The tale begins with Ratz's first-person recollections of being a grunt in the jungle. He encounters a Vietnamese lady on R&R who turns up again years later, with the result being that he is drawn back into the country which he had left as a marine, this time returning as a CIA operative.
What follows is tale after tale of thrilling accounts of George and this mysterious lady named Candy, as the two of them work to eliminate rogue targets who are responsible for killing enemies of the Viet Cong government.
There are twists and turns that will leave you shaking your head in disbelief, but remember, truth is often stranger than fiction.
You'll read of the dreaded flashbacks, of soldiers who are so disturbed by what they've seen that they have felt the need to flee society and live in the shadows, of treachery on both sides of the issues, and of the building of a very intimate relationship between comrades in arms who just happen to be a man and a woman, with all of the complications attached.
Ratz writes in a simple style that may well make you think of Hemingway. Similar to Papa, he covers subjects like sexuality and the horrors of war in a style that won't make you flinch. The occasional typos only add to the charm, you're not reading the works of a giant of literature, you're listening to late night war stories with a good friend over a glass of bourbon.
To sum up, this is a good read. The price won't scare you off, either, and as is the case with anything I review, I won't make a cent off of any sales Amazon picks up from this article. I recommend you give this pleasantly unassuming book a try.