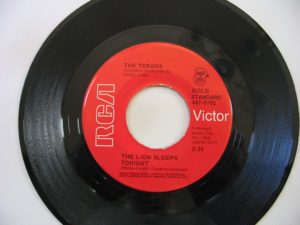 Like the Energizer bunny, this song keeps going and going.
When I envisioned this entry, I intended to write about a doo-wop song that has made frequent comebacks. However, I was amazed to find out that this song dates back to the 1930's, and there is some real controversy about who holds the copyright.
The song originated with an artist named Solomon Linda, who recorded his creation (entitled "Mbube," Zulu for lion) with his group The Evening Birds in 1939. Linda, one of a gajillion artists who got screwed over by record companies, was paid a modest flat fee for the song with no royalties.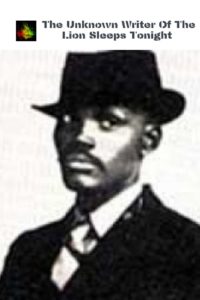 His version eventually sold 100,000 copies, mainly in South Africa.
In the '50's, the South African recording company sent it to Decca Records. They passed on it, but folk historian and musicologist Alan Lomax was intrigued by it, and sent a copy to his friend Pete Seeger. Seeger also loved it, and recorded it with The Weavers. He sent Linda an unspecified amount of money for use of the song, and recorded it as "Wimoweh."
In 1961, an aspiring doo-wop group called The Tokens auditioned Wimoweh before RCA execs. They liked it, but decided the song needed new lyrics and a new title. The group rewrote the song and called it "The Lion Sleeps Tonight." It hit #1.
Ten years later, the song made a strange comeback. Two members of the Tokens produced and performed on a new version sung by Robert John. It was a huge 1971 hit that sounded almost like the original.
The song resurfaced again for the movie The Lion King in 1994. Other artists, including Brian Eno, Tight Fit, Baha Men, They Might Be Giants, and R.E.M. also recorded it.
For the whole copyright mess check out this article. In the meantime, look for this timeless classic to keep reappearing on the airwaves.