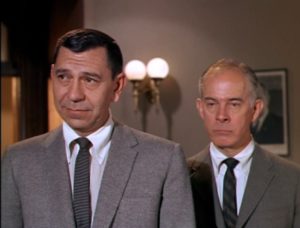 Those words opened each episode of the 1967 remake of Dragnet. It was a remarkably successful venture, in the light of poor performance of other attempts to revive older shows.
I must confess that I have never seen an episode of the original 1950's series. I have heard that the remake didn't do it justice. If that's the case, it must have been truly great, because Dragnet 1967 (and subsequent years) was pretty terrific itself.
Jack Webb was an actor whose style I would compare to the great Jack Nicholson. While Nicholson is truly one of the greatest actors Hollywood has seen, the fact is that his characters are all quite similar to one another. He plays Jack Nicholson.
Jack Webb did the same. His roles in films like Dark City and Sunset Boulevard were incarnations of Joe Friday.
Jack and Harry Morgan, his Dark City costar, had great chemistry on screen. Bill Gannon was a real swinging bachelor that Friday was always exhorting to get married and settle down. Humorous exchanges between them were interspersed with more serious stuff.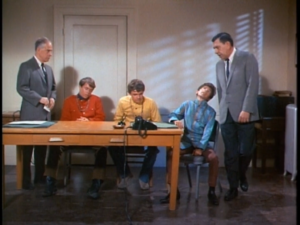 The shows that aired in the 60's frequently had misbehaving hippies as their centerpieces. It's hard not to bust out laughing as Friday and Gannon scold and lecture wasted flower power children decked out in tie-dye. One episode I recall had some handcuffed punk mouthing off to Joe. As he's put in the wagon, Friday sends him off with "I'll bet your mother had a loud bark!" Great stuff.
One thing you didn't see Webb do was fire a gun. In real life, he hated them.
Jack also had a real rapport with and respect for the police. They were invariably portrayed as heroes whose occasional misdeeds were always due to good motives. I could see Webb having one of those "If you don't like the cops, next time you need help call a hippie" bumper stickers on his police-edition LTD.
His deadpan acting style was much parodied, even by himself on the famous Johnny Carson spot about copping copper clappers. Nick at Night had fun with it too, showing that he was so restrained that he didn't even move his arms as he walked.
Jack went on to produce some big TV hit series, the most successful being Adam-12 and Emergency! He was rarely seen on film after Dragnet ended its final 1970 season.
Here's to Friday and Gannon. I sure hope Bill finally settled down.