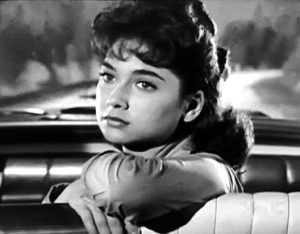 As I pen this, word has just been released that Suzanne Pleshette has just succumbed to lung cancer.
Ms. Pleshette was just a few days short of her 71st birthday. And she will always be a treasured memory of Boomers who enjoyed her in TV and movies (and Broadway, for a few of us).
Suzanne came by life on the stage naturally. Her mother was a dancer and her father managed the Paramount Theater in New York. She was enrolled at the city's famous High School of Performing Arts and spent time in and out of college after graduating while looking for acting gigs.
She was soon on stage while attending the Neighborhood Playhouse School of Theatre, and ended up getting some minor Broadway roles.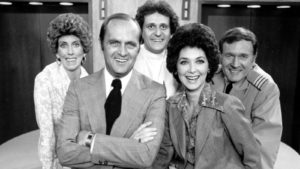 Jerry Lewis got wind of her acting prowess on the stage and arranged her film debut in his 1968 film The Geisha Boy.
Suzanne loved the stage, though, and returned to Broadway to several costarring roles. But her talent couldn't be contained, and she soon had TV appearances in shows like Have Gun Will Travel, Alfred Hitchcock Presents, and Dr. Kildare.
But her stage career was blossoming as well, and she eventually replaced Anne Bancroft in the long running The Miracle Worker.
But finally, TV and the movies won out. While she never hit a huge starring role on film, she had memorable roles, including the schoolteacher in The Birds. I remember a hilarious late 1970's flick called Hot Stuff where she played alongside Dom De Luise. My favorite scene was when she told the construction worker where he could go to the bathroom seeing that his porta-potty had just been destroyed.
Her frequent TV appearances finally led to a costarring role on the Bob Newhart Show in 1972. The show, which held the powerhouse position of following the Mary Tyler Moore Show, was a Saturday night smash. Pleshette played Bob's wife Emily, the perfect sarcastic counterpart to Bob Hartley's character.
Good writing and chemistry blessed the show, and it ran for five years, continuing in syndication to this day. And that's why the closing episode of Newhart, Bob's next successful comedy, simply was such a hoot.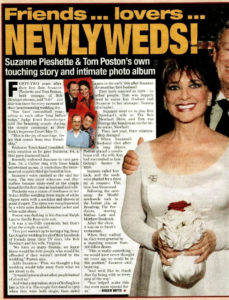 Here it is, quoted from Wikipedia:
…a light is turned on, and viewers see Newhart in bed, saying "Honey, you won't believe the dream I just had." Another light comes on, revealing not Dick Loudon's wife Joanna, but Bob Hartley's wife Emily (Suzanne Pleshette). The bedroom is a recreation from The Bob Newhart Show, and – in a parody of a 1980s television vogue – the entire Newhart series is revealed to have been a dream in the mind of Newhart's 1970s character. Bob tells Emily that in the dream, he lived in a weird Vermont town surrounded by strange people: a snobbish maid and her alliterative husband, a dense handyman, and three eccentric woodsmen, two of whom were mute.When he reveals that he was married to a beautiful blonde in the dream, an annoyed Emily tells Bob to go back to sleep and flicks off the light on her side of the bedroom. Reviving a technique from The Bob Newhart Show, in which one of the Hartleys incredulously flicks back on a bedside light and restarts the conversation, Emily turns her light back on and inquires, "What do you mean, 'beautiful blonde?!' Bob tells her to go back to sleep, commenting, "You should wear more sweaters," something Joanna was noted for. The scene ends to the strains of the old Bob Newhart Show theme song (although this was removed for syndicated reruns).
Hilarious stuff. Even better, Suzanne ended up marrying Newhart's favorite costar Tom Poston in 2000, and they stayed happily married until his untimely death in 2007.
Suzanne Pleshette will be missed my many, but especially us Baby Boomers who grew up with her on TV or in the movies.