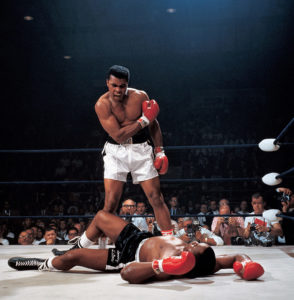 Ever heard of Wladimir Klitschko? Oleg Maskaev? Ruslan Chagaev? Sultan Ibragimov? According to the FOUR different authorities who govern professional boxing, those are the names of the current heavyweight champion.
What a stinking mess. What happened, anyway? Remember when the champ was Floyd Patterson, and everyone knew it? Or Joe Frazier? Or the Greatest of all, Muhammad Ali?
I don't regret professional boxing's fall from grace and loss of popularity. It is a sport with tragic consequences for many of its participants. Who doesn't fight tears when they see Muhammad Ali wracked with Parkinson's syndrome? Despite how you feel about pugilism, if Ali would have gone to work in another trade, odds are nowadays he would be a sixty-something that would never shut up (and who would be loved by all who knew him). However, I do look back fondly on the days when everyone knew the name of the heavyweight champ.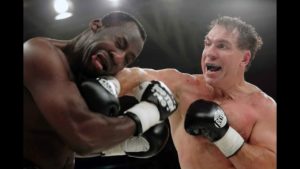 When I was an electrician working in Southern California in 1981, I worked on a sprawling house that was being built by one of the various heavyweight champions of the time: Mike Weaver. Perhaps you have heard of him. I had. But how many people knew he was the reigning world champion (according to the WBA)?
So the demise of a universally acclaimed champion had already taken place by then. While some would say the last was Ali, I surmise it was actually Larry Holmes. After all, everyone knew about Holmes, even though many didn't like the fact that he was responsible for humiliating the aging loudmouthed champion we had all grown to love (outside of the US, nobody would sanction the fight there).
So what did happen to boxing, anyway? Why can nobody name the heavyweight champions nowadays, even if they COULD pronounce their names?
In this case, I think the Greatest is the one responsible.
In researching this piece, like most of them, I consulted Wikipedia. It had this to say:
Prior to 1921, champions were acknowledged by the public at large. A champion in that era was a fighter who had a notable win over another fighter and kept winning afterward. Retirements or disputed results could lead to a championship being split among several men for periods of time.
Tune in tomorrow for more.